Thanks to the "Code Red" swell in the Southern Pacific, Southern California has solid SW swell on the way. Watch out for the South Winds and fog that have been bogging down the AM surf in the Orange County SD area. Also, the tide has been swinging negative in the mornings, so plan accordingly around spots that like the low tide.  Water temps have cooled off slightly from a few weeks ago, but still in the high 60's.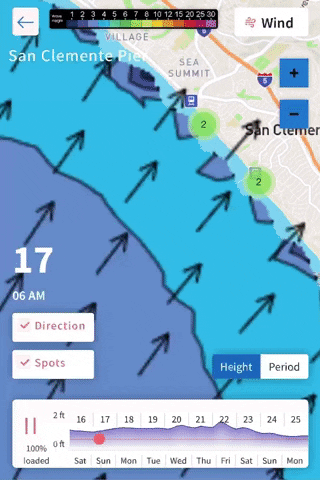 Not only do we have Southern Hemi on the way, there have been a few back to back tropical storms / hurricanes spinning up from Central America
There is definitely swell in the water, but depending on when you paddle out you might find some texture, so watch the local wind
In case you missed it, Tahiti and Teahupoo went xl last week. Here is some footage from the channel.